Italy's Exprivia to provide innovative Iive visualisation technology for Destination Earth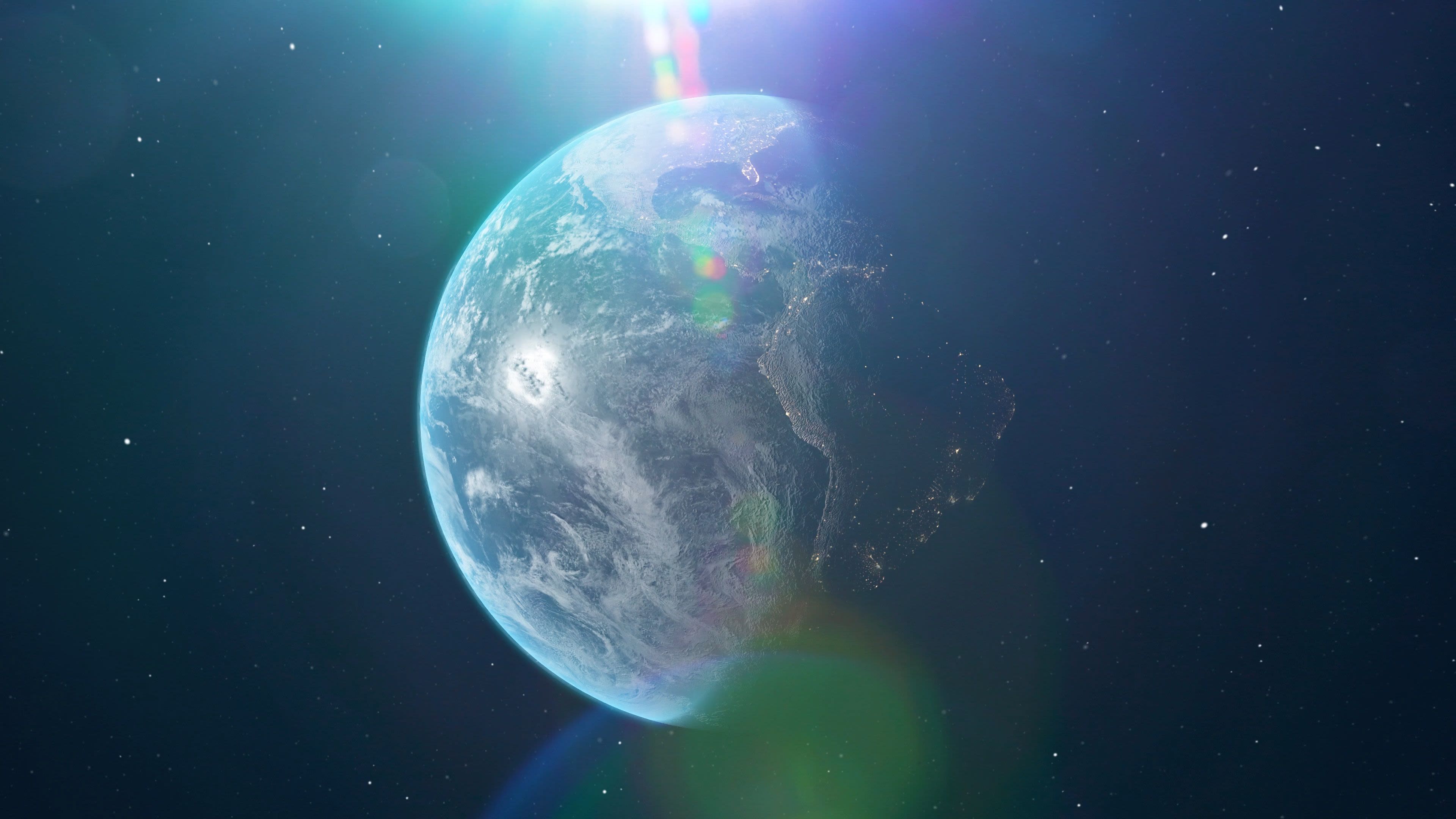 In October 2022, the European Centre for Medium-Range Weather Forecasts (ECMWF) awarded the contract to implement innovative visualization pathways, rendering and immersive technologies of Destination Earth's digital twin data, to the Italian IT Services company Exprivia.

The organisation will lead a team of contractors with a high level of expertise in the different fields involved such as AR/VR applications, big data processing and immersive data visualisation.
Destination Earth, the ambitious initiative of the European Union to create a digital twin of the Earth system, will generate unprecedented amounts of data. Managing such volumes of information demands, in addition to powerful computing and data handling capabilities, innovative rendering and visualisation approaches to make sure the users can process and interact with the data efficiently for their specific applications.
To fulfill this need, the European Centre for Medium-Range Weather Forecasts (ECMWF) issued a call for tenders for visualisation and immersive technologies now awarded to Italy's Exprivia, a renowned IT services provider that will lead a contract team of partners with a strong expertise in the different areas involved in this complex field.
The proposal submitted by Exprivia meets the ambitious prospects formulated by the ECMWF's call for tenders in terms of providing a prototype seamless, real-time multi-dimensional visualisation and rendering service connected to the DestinE platform and involving an immersive technology component to interact with digital twin data.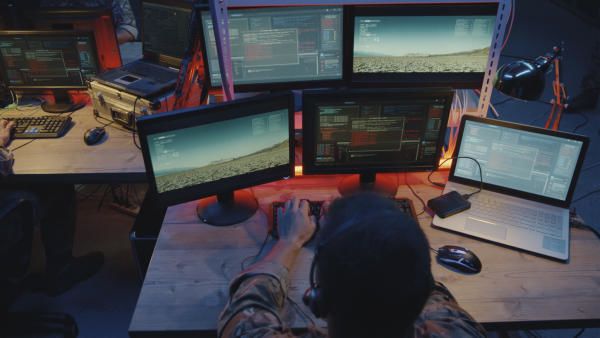 "This is an exciting proposal that involves software components linking to a range of visualisation devices and exploring immersive techniques from the gaming industry", Dr. Nils Wedi, Digital Technology Lead for Destination Earth at ECMWF says.
Exprivia's proposal is well structured into the individual components of the rendering pipeline and rendering is based on an evolving but mature and available Unity real-time development platform. The plan meets the tight deadlines imposed in phase 1 of DestinE, with the first elements anticipated to be ready by April 2024.
Innovative visualisation solutions for unprecedented Earth observation data quality
The contract team led by Exprivia will provide a cloud-native based solution linking to DestinE's DTE data access APIs to visualise and interact with Destination Earth's highly complex data, be it the simulations generated by the digital twins, the observations from satellites or in-situ measurement stations or other user supplied components as will become available on the European Space Agency's (ESA) Service Platform and EUMETSAT's data lake.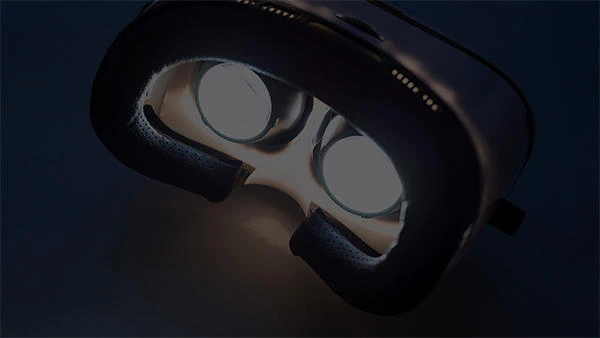 In addition, augmented reality/ virtual reality (AR/VR) made available through a range of devices will support the public in understanding complex Earth system data and to explore scenarios (e.g. extreme weather events, climate data) as an immersive experience, ultimately also supporting decision making and a better understanding of the data generated by Destination Earth.
The system could perform visualisations of extreme events as scenes where the user can move over a timeline but also observe different aspects on the vertical and horizontal scales. Multiple Users in multiple scenes will also be able to modify the scene's parameters to study different scenarios.
The visualisation infrastructure will use as many open-source components and adaptors (e.g. through APIs) as possible to integrate rendering service elements in other user-developed applications on the DestinE platform, maximising interoperability and the platform's flexibility.
Exprivia's solution aims to embrace the latest technology available, such as the graphics technology adopted by the gaming industry, to represent the extremely large-sized, multidimensional data that will emerge from the digital twins' simulations for a wide range of audiences.
A clear roadmap open to users' input
The diverse nature of the Destination Earth data, with several digital twins involved, and other data sources on ESA's Service Platform and EUMETSAT's Data Lake means Exprivia and its partners will closely link with ECMWF's teams, adapting to the DTE developments, and have a strong focus on data, data preparation, manipulation and rendering.
The roadmap proposed by Exprivia and its partners leaves some space for flexibility to adapt the development timetable to the users' needs, and partner CMCC will be coordinating with ECMWF on first use cases to demonstrate the new technology.
Exprivia, a well-known player in Earth Observation and environmental data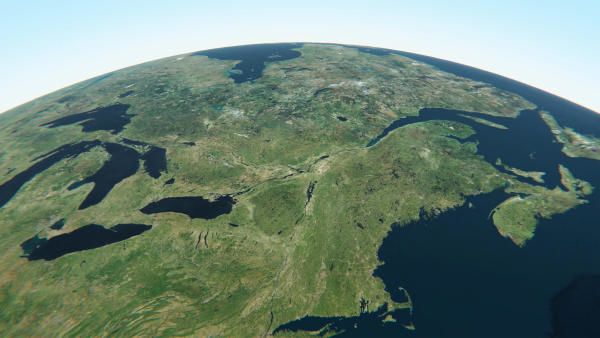 Exprivia has its own Data Center in Rome including hardware, software, network resources and services to operate and manage IT environments. It is a leader in VR/AR development in the field of Earth observation. Since 2000 the Italian IT services provider implemented a virtual reality environment to manipulate and visualise EO data at the European Space Agency ESA-ESRIN facility manipulating 4D data. Exprivia has since implemented several VR/AR projects for ESA such as the VRES application and has deployed different related technologies for Italian institutional partners and international private customers.
Each of the contract partners has been carefully selected for their in-depth expertise in a specific domain.
CGI Italia S.R.L. has a long history processing EO data and visualisations for EUMETSAT and ESA and has previously explored similar digital twin concepts.
Meteorological and Environmental Earth Observation (MEEO S.r.l.) is a data center based in Italy created to support the high computing demand of geospatial web platforms.
Fondazione Centro Euro-Mediterraneo sui Cambiamenti Climatici (CMCC) contributes with a team of expert in the scientific aspect of climate data, rendering and visualisation.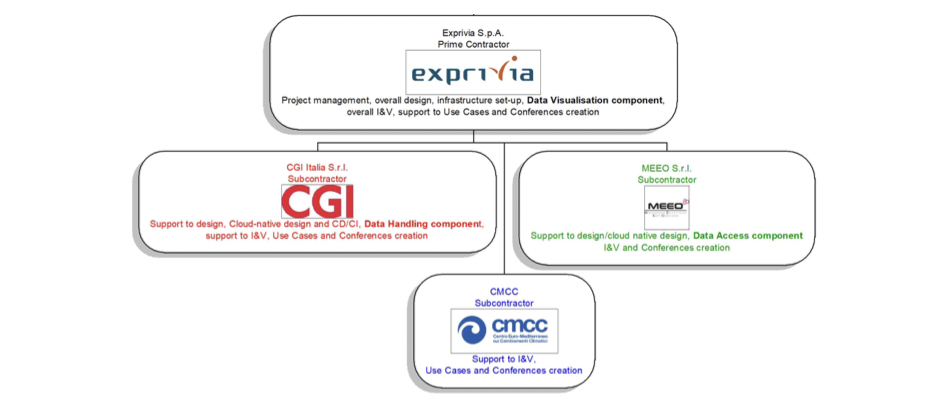 The attribution of the visualisation contract marks a milestone in ECMWF's roadmap to build Destination Earth's first two high-priority digital twins and the digital twin engine, the software infrastructure that will allow the complex data handling, simulation and observation fusion and associated workflow optimisation. The contract to build the Climate Change Adaptation Digital Twin has been awarded to an international partnership led by Finland's CSC IT Center for Science and the French Meteorological Service Météo-France and partners from 22 European countries will implement the On Demand Extremes digital twin.
In addition, ECMWF has also set a range of partnerships in the IT and high-performance computing (HPC) fields and has recently been granted strategic access by the EuroHPC Joint Undertaking (JU) to some of the leading HPC facilities in Europe for the implementation of Destination Earth.
Further reading:
ECMWF Destination Earth webpage
Shaping Europe's Digital Future
Banner credit: Joseph Redfield from Pexels