DestinE for human heat stress: ECMWF use case to tackle urban heat islands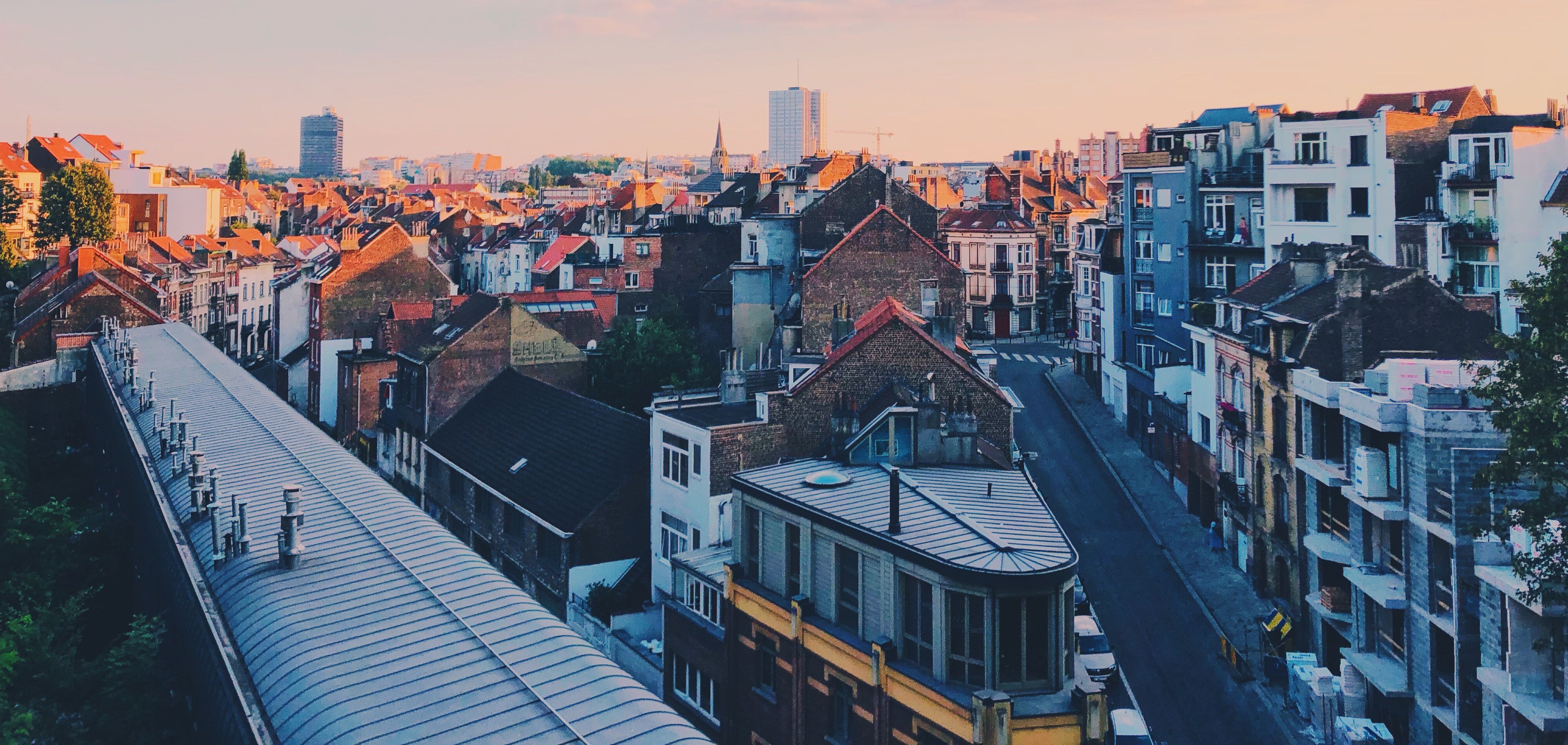 Back to ECMWF - Destination Earth main page
The Belgian research organization VITO will use Destination Earth's Climate Adaptation digital twin to create an interactive tool providing high resolution urban heat maps and predict their evolution under future climate conditions. Urban areas are "especially vulnerable to increasing heat stress because of the 'urban heat island' effect." according to a recent European Environmental Agency (EEA) report. DG REGIO will be the main user of VITO's solution that will also serve environmental agencies, local authorities and other European institutions.
Extreme heat is one of the leading causes of weather-related health problems and deaths, and heat waves are expected to become more frequent and intense in a changing climate. According to the EEA high temperatures are responsible for the largest number of fatalities associated with natural hazards in Europe. An ageing population and growing urbanisation are the combination making the increasingly frequent, long and intense heatwaves more deadly, says the EEA in a separate report. Recent scientific research estimates that climate change may double the exposure of heatwave days in cities compared to rural areas due to the urban heat island effect.
The European Centre for Medium-Range Weather Forecasts (ECMWF) has contracted the Flemish Institute for Technological Research – VITO (Vlaamse Instelling voor Technologisch Onderzoek) to develop an innovative interactive tool mapping heat in urban areas. Very high-resolution maps will inform the EU's Directorate-General for Regional and Urban Policy (DG REGIO) to assess the unevenly distributed impact of extreme heat events in order to define improved heat adaptation measures and cohesion policies in European cities.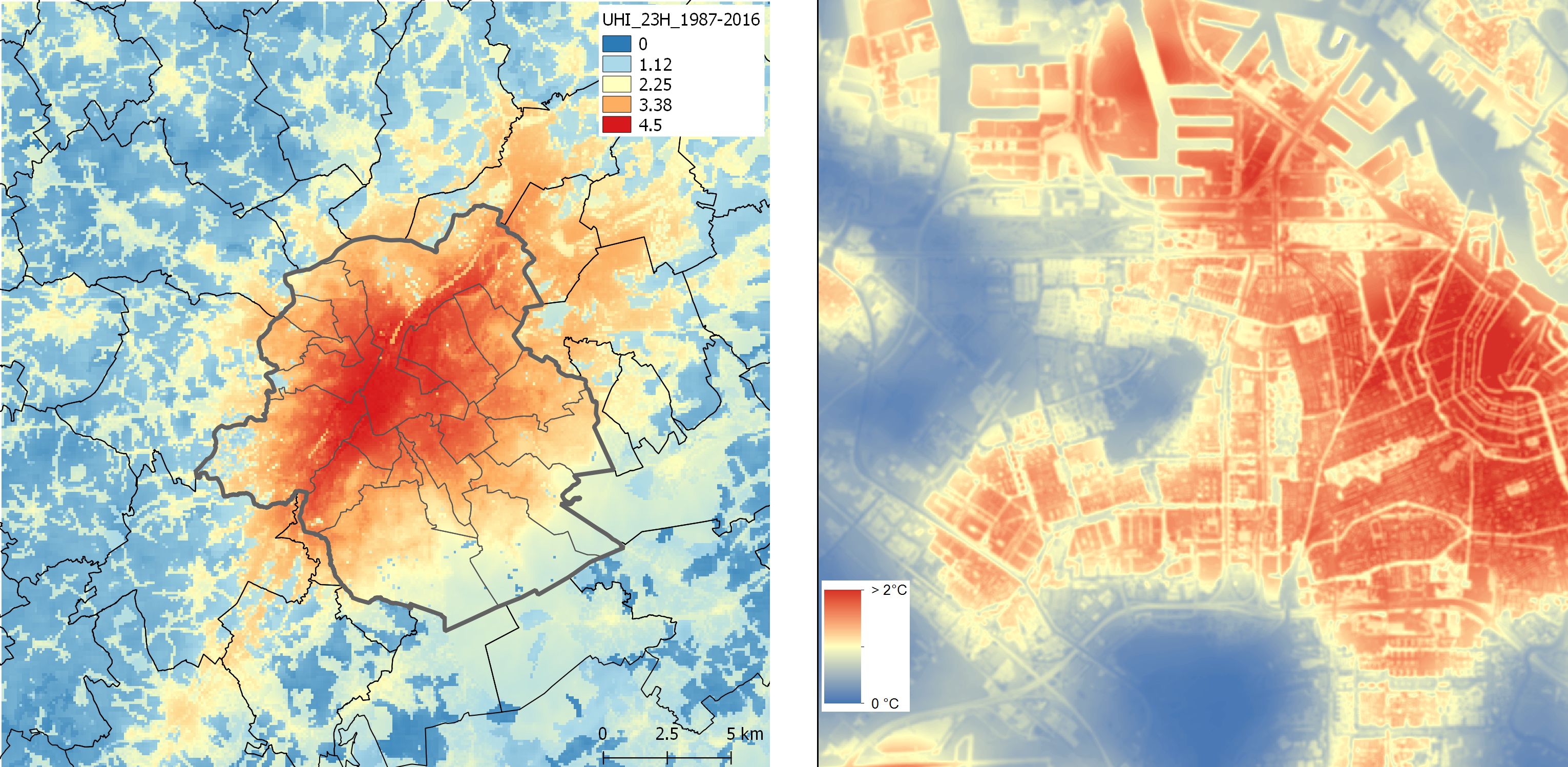 Beyond temperatures, a tool for cohesion
DG REGIO, as the main user on this particular use case, aims at a better understanding of where the problems are taking place, who is affected, including age groups and social disparities and what can be done to mitigate the urban heat island hotspots. Other users will include relevant European institutions (DG CLIMA, DG ENV, EEA, DG EMPL) as well as local administrations and city networks (ICLEI, CoM, Eurocities).
VITO's solution will make use of its UrbCLIM® model, a physics-based urban climate model used successfully in large cities across the world and able to provide temperature statistics from global the global scale to resolutions up to a few hundred metres. Thanks to this use case contract VITO will demonstrate the increased capabilities provided by ECMWF's Climate Digital Twin (Climate DT), reaching scales up to a few tens of metres in a flexible operations environment easily applicable to any city around the world.
Currently, the best dataset available to support urban heat adaptation in Europe is C3S's 'Climate variables for cities in Europe from 2008 to 2017', available in C3S' Climate Data Store and providing information on air temperature, humidity and wind speed for 100 European cities. The new development now contracted by ECMWF will provide longer time periods, up to several decades future projections, as well as increased spatial resolution and providing an adaptation modelling approach, permitting to evaluate the impact of some generic urban adaptation scenarios.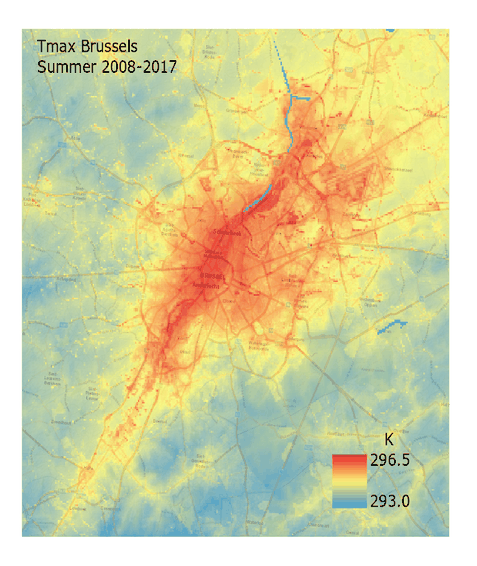 This urban heat use case is a good example of the many synergies between the operational, well established Copernicus services and the future DestinE applications. C3S provides access to 10 years' worth of data based on the UrbClim model and C3S reanalysis dataset ERA5, providing a unique insight on urban climate.
The enhanced capabilities of ECMWF's Climate Digital Twin and the high resolution UrbClim data, will provide insight into the future of urban heat, based on climate scenarios. The tool will give DG REGIO and the other institutional users a unique perspective on the distribution of urban heat islands, the impacts on people, infrastructure, services and economic activity in order to plan mitigation and cohesion strategies.
More accurate and more flexible using DestinE's Climate Adaptation Digital Twin
Many commonly used urban heat maps tend to focus on temperatures. With the Urban Heat use case ECMWF goes a step further by providing a range of thermal comfort indicators taking into account the topography, vegetation and radiative influence of buildings. Thermal comfort indicators represent human thermal stress and discomfort in outdoor conditions, likely to cause adverse effects in human health. Variables include air temperature, humidity, ventilation and radiation.
The enhanced spatial resolution provided by DestinE's Climate DT is expected to improve the quality of local projections by better representing the local topography. The Climate DT will also provide climate projections in a more flexible and timely manner than the current projections provided by the IPPC on each cycle.
The Belgian institution will produce both historic urban heat maps (e.g. 2001-2020) and projections for the next three decades, based on a range of IPCC scenarios. The information will be made available through an interactive interface enabling users to view, select, analyse and download the data. As for most of the components of ECMWF digital twins, the platform will be designed in close cooperation with the user, following a codesign strategy aiming at meeting the final user needs.
The high-resolution data provided by this use case will better inform public health officials, city planners and policy makers about the impacts of climate change at city level in order to explore policies reducing the impact of heat on human health.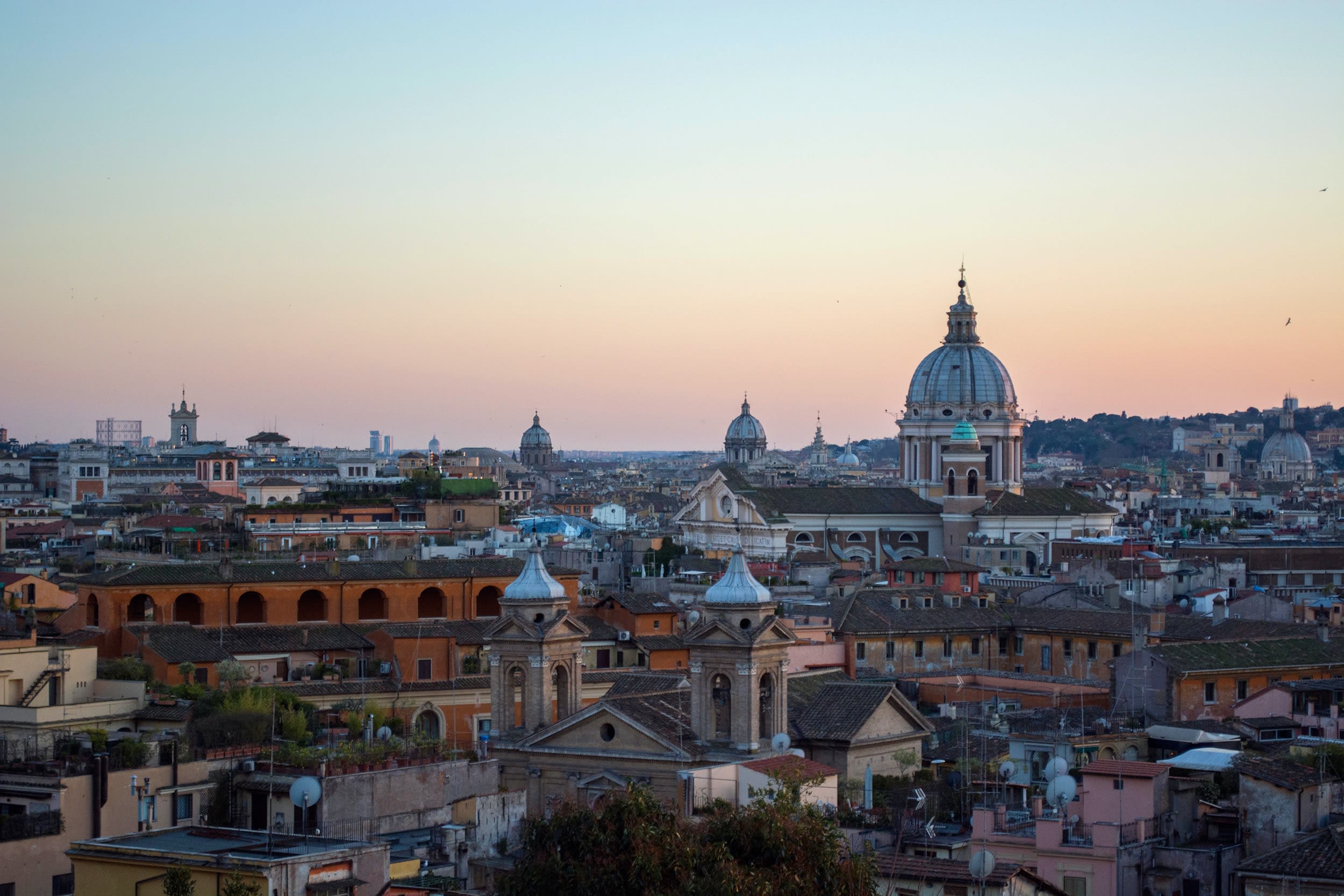 A team of experts gathered to demonstrate the value of the Climate DT
In order to achieve the ambitious objectives of the use case VITO has set up a project team composed of members of its Climate Impacts group (CLIM) complemented with members of its Remote Sensing and Earth Observation Processes team. VITO Remote Sensing is a recognized contractor for Copernicus Services (Copernicus Climate Change Service - C3S and Global Land Service), EEA and the European Space Agency (ESA) with expertise in cloud processing, storage and distribution of data.
The CLIM unit has more than 20 years' experience creating urban meteorology and climatology solutions and services. VITO has for example supplied C3S with urban hourly climate data for 100 European cities, and it's involved in supporting developing countries in their climate adaptation strategies. The contractor also has the infrastructure needed to deploy the first elements of the platform in his own facilities until DestinE's Data Lake and Core Service Platform are made available.
Destination Earth is a European Union funded initiative launched in 2022, with the aim to build a digital replica of the Earth system by 2030. The initiative is being jointly implemented by three entrusted entities: the European Centre for Medium-Range Weather Forecasts (ECMWF) responsible for the creation of the first two 'digital twins' and the 'Digital Twin Engine', the European Space Agency (ESA) responsible for building the 'Core Service Platform', and the European Organisation for the Exploitation of Meteorological Satellites (EUMETSAT), responsible for the creation of the 'Data Lake'.
More information about Destination Earth on the EU Commission website
For more information about ECMWF's role visit ecmwf.int/DestinE
For any questions related to the role of ECMWF in Destination Earth, please use the following email links:
Press and Communications enquiries
Main picture: Unsplash